ProDT Consulting Services
Professionals in Digital Transformation
Blend Technologies Transform Digitally
We deliver solutions through technology while predicting future-first experiences and ensuring quality, agility, and integrity at the core.We are focussed to create hyper - personalized experiences, drive customer-centric transformation and provide practical solutions for digital business transformation.
We work with a very few selected clients at a given point of time to deliver the right transformational value.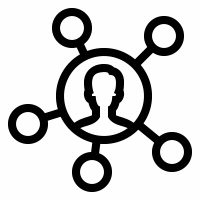 We provide a full coverage of capabilities i.e., application consulting, development (web & mobile), UI/UX designs, marketing & automation.
We excel in rapid execution via sprint based approach to deliver ongoing set of features. We blend cloud services, open-sourced projects within workflow to create a unique client specific solution.
Most application development projects fail due to lack of requirement clarity. Our approach assumes things will change constantly since we live in VUCA world.
Custom built solutions that help your business Digitize, Optimize and Transform
Custom built full stack application development that deliver you the ultimate digital experience.We bring you the most sophisticated Android and iOS mobile development services so you never miss any opportunity.
Kick start your startup journey with ProDT's Build-Operate-Transition Model. Get your MVP at speed, test the market and go live. With our blend of technology and processes, we promise a quick delivery and turnaround.
At ProDT, we pride ourselves on our ability to build applications quickly and efficiently. We follow agile and deliver highly scalable solutions on the most modern and secure platforms.
Integrate your business applications with the cloud environment and automation in the most optimum way. ProDT's battle tested DevOps engineers can build you smart application architecture and boost your software's availability, scalability and efficiency.
Go digital! Embark on your D2C journey with us and move from a traditional distribution model to an online distribution one. A complete tailor made package that enables you to reach your customer direct and online!
Hire the most relevant industry talent for your business. As the demand for resources increases and projects demanding talent as of yesterday, we take care of your resourcing needs and hire the best candidates they fit into your organisations culture and values.
Our growing tech stack capabilities
DevOps is the combination of cultural philosophies, practices, and tools that increases an organization's ability to deliver applications and services at high velocity: evolving and improving products at a faster pace than organizations using traditional software development and infrastructure management processes.